Land Voice
Whether you're an avid explorer about to embark on an expedition of a lifetime or an NGO volunteer moving from country to country,
Thuraya developed innovative products and solutions to make your life easy and safe.
Land Data
Light. Speed. Everywhere
.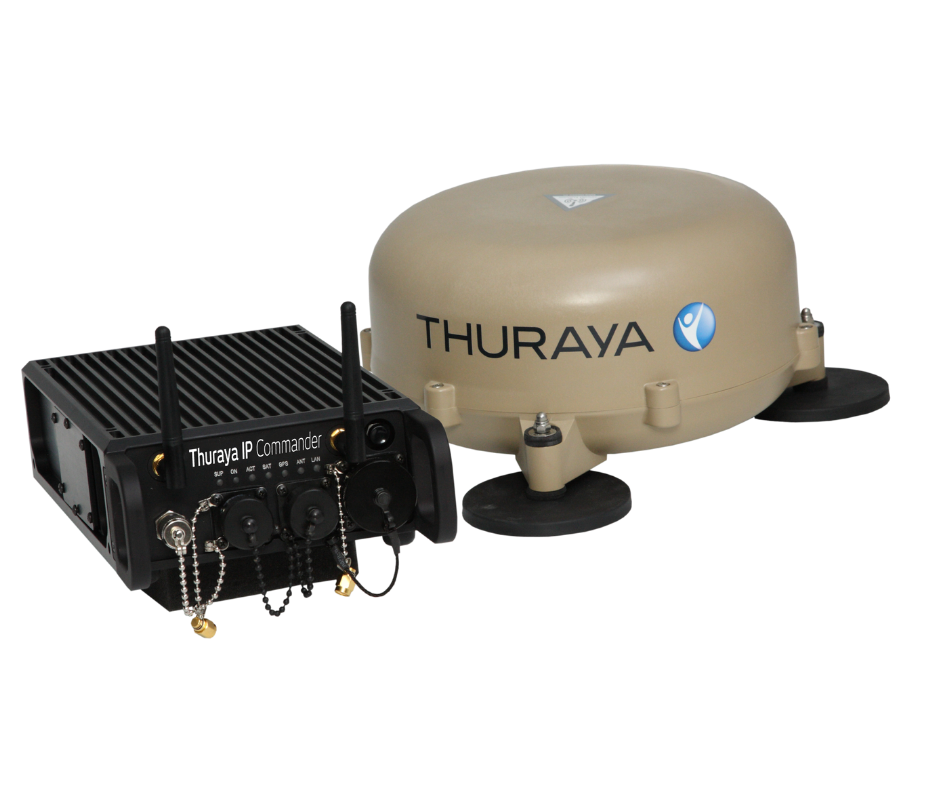 MARINE
Thuraya offers a diverse range of innovative and highly reliable maritime voice and data products. With superior technologies and products, from broadband devices and terminals to highly reliable mobile satellite handsets, provide ease of use, value, quality and efficiency.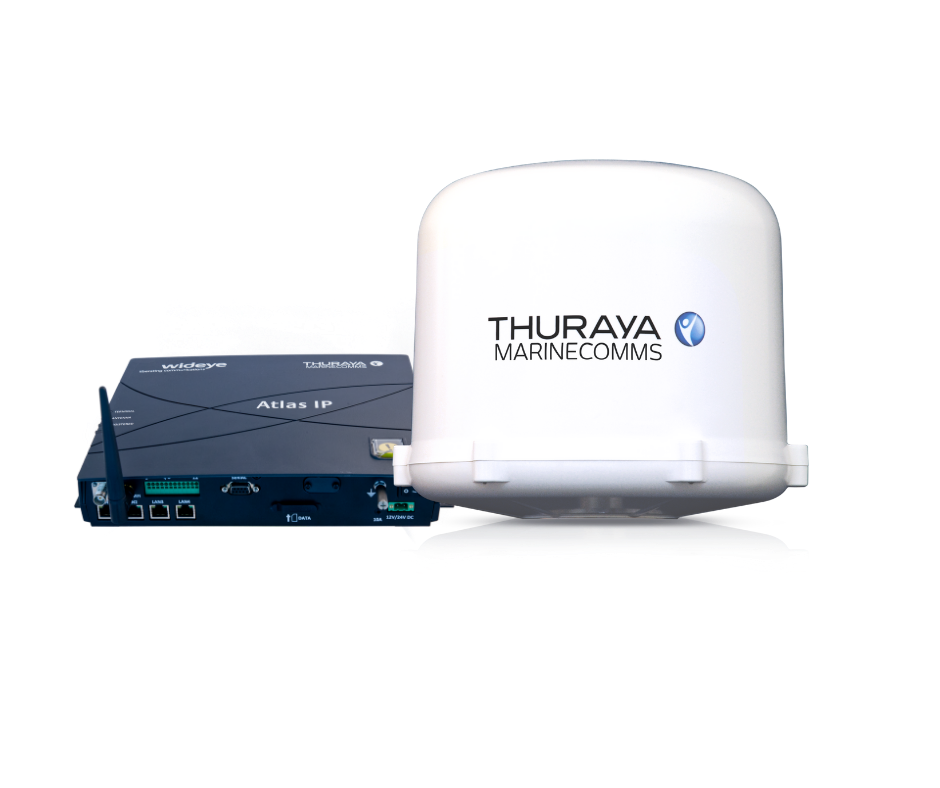 Thuraya Atlas IP+

Select from the most advanced lineup of P25 two-way digital portable radio devices to create a solution.

Brochure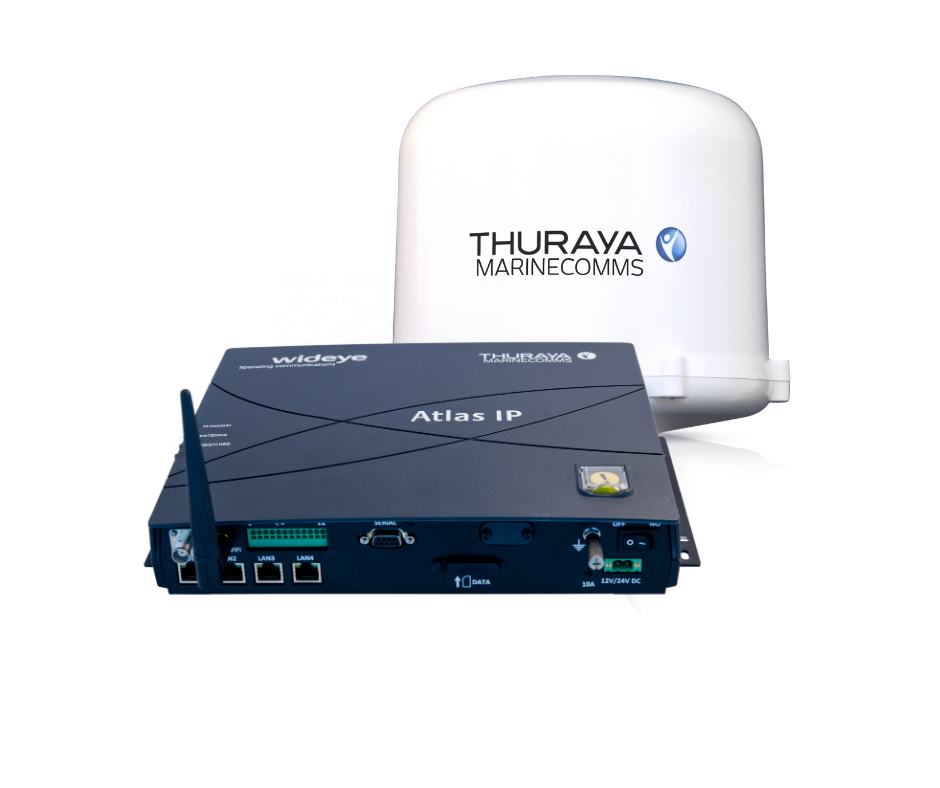 THURAYA ATLAS IP
Select from easy-to-use and reliable solutions that put control and confidence in the hands of users.

Brochure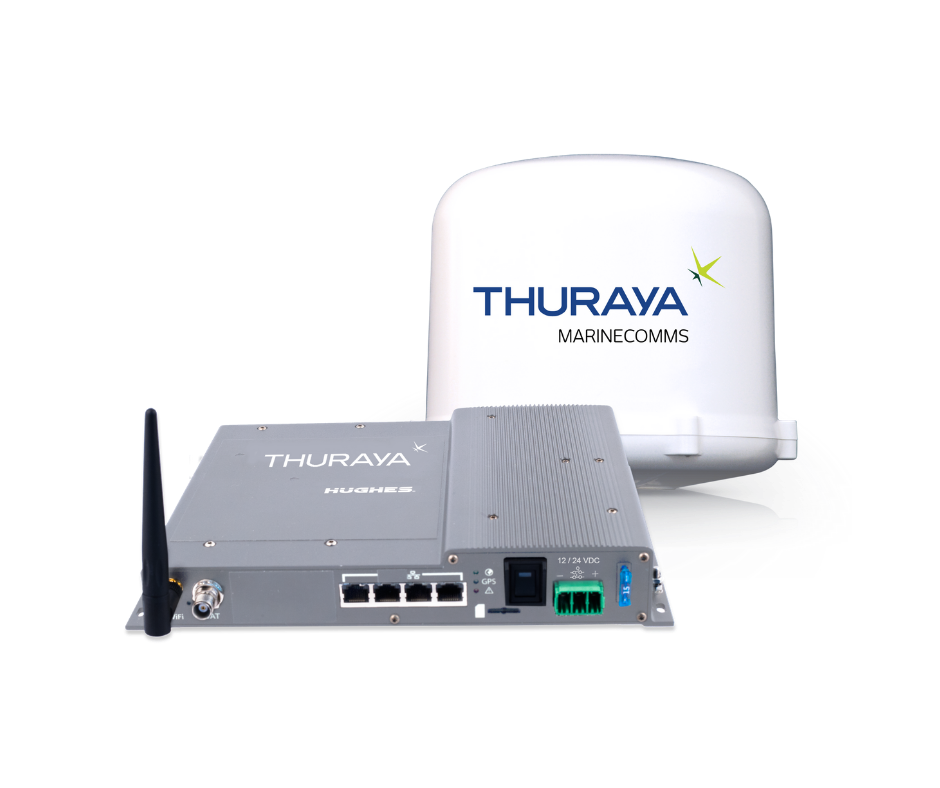 Thuraya Orion IP

Site equipment, transport and integration. From a conventional to a statewide trunked network.
AERO Products
Aeronautical Satellite System is a superior communication platform that synchronizes perfectly with Thuraya's existing L-band technology. Aero's hardware and software elements were developed in partnership with trusted leaders in aviation solutions.
Thuraya Value Added Services
Western Union® Quick PaySM service
Thuraya customers can now recharge pre-paid voice and data SIMs with no extra fee at over 220,000 participating Western Union agent locations. To top-up your Thuraya prepaid voice SIM card, visit a participating Western Union agent location, provide your identification and Thuraya phone number, and then re-load your prepaid SIM card with a cash payment. Family, friends and colleagues can also add pre-paid credit on behalf of a Thuraya user traveling abroad. For more information on this service, click here.
Thuraya Short Code Services
Thuraya Short Codes are special short telephone numbers that are designed to be easier to read and remember. Short codes are associated with value-added services such voicemail, call-me back and other Thuraya mobile and Customer Care services. To view a list of short code numbers for your Thuraya handset, please click here.
Twitter SMS Service on Thuraya Handsets
Send and receive tweets via SMS wherever you may be located within Thuraya's satellite coverage area, to and from your Thuraya handheld devices. For more information on how to add your Thuraya phone to your Twitter account or how to sign up via SMS, please click here.
Viber Services
Save on call charges! Use Viber to call a Thuraya number, anywhere in the world for US$2 per minute.
Free Web-SMS
Access the web-SMS platform from your computer and start sending messages to Thuraya phones free of charge! Click here to use the service.
Direct Dial Up Internet Access
Gain access to the Internet via our dual mode handsets, anytime and anywhere within our coverage area, without paying an additional subscription fee. This service is available for Thuraya Prepay and Postpay customers, as well as GSM subscribers roaming onto the Thuraya network.
Thuraya Call Me Back
Stay connected even if you have no remaining Thuraya airtime credit. Using this service, you can send SMS messages to other handsets using Short Code 1755, requesting a call back.
Thuraya Recharge
Buy airtime online using your credit card and recharge your Thuraya prepaid SIM instantly. Using Thuraya Recharge, airtime is added directly to your Thuraya handset. Visit www.FoneRecharge.com to buy airtime now.
Thuraya Missed Call & Voice Mail Services
Make sure that you don't miss a call: even if your Thuraya handset is switched off, you are outside the Thuraya coverage area or on another call. Thuraya Missed Call Service automatically sends an SMS advising of a missed call and lists the time of the call and the telephone number; Thuraya Voice Mail Service allows the caller to leave a voice mail.
Thuraya Test Call Service
Your satellite phone needs to be in optimal working condition when you need it. Dial 11 11 2 to test your Thuraya phone. For more information, please click here.
SMS to Email
Send SMS messages anytime via email, without needing a PC, modem connection or internet subscription. With a simple process that requires no special activation, you can send these via a Thuraya handset while outdoors, travelling in a vehicle or using a Thuraya Indoor Enabler.
Thuraya SOS service for Thuraya XT users in Dubai
Thuraya XT users in Dubai can now send a pre-programmed SMS with GPS coordinates to the Dubai Police in times of distress or emergency. The service is crucial for users who are lost or require emergency care when in remote areas such as the desert or at sea with limited or no connectivity. Thuraya XT users can program up to four numbers as emergency contacts. To program the number for the Dubai Police, key in 1199, in the Thuraya SOS application on your Thuraya XT through the "helper" function. To activate, users only need to press the soft key on the right side of the keypad of the Thuraya XT for two seconds and the application will send GPS coordinates to Thuraya's Primary Gateway office and then to the Dubai Police.