Secure, reliable, robust, and feature rich TETRA is fully scalable, from a single site network at an oil refinery, to a large nationwide public safety network.
TETRA TERMINALS
Rugged and reliable TETRA radio terminals to meet the unique requirements of mission critical communications from rail and metro to oil and gas,
and utilities to public safety.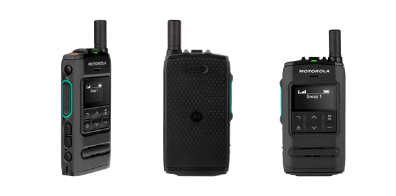 ST7500 
Compact TETRA Radio
Despite its size, performance is mission-critical with leading-edge features such as Multi-Band Compression for loud and clear audio, a hybrid antenna and the latest Bluetooth® 4.1 LE technology for collaborating with a range of complementary devices and wireless accessories. Whether responding to a riot in a town centre or dealing with a road traffic accident, the ST7500 provides public safety officers with a device that's fully capable and simple to use in the moments that matter for optimum response and safety.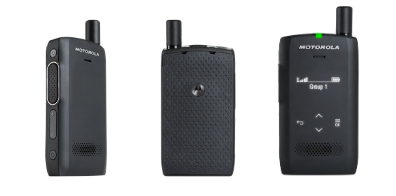 ST7000
Small TETRA Radio
The ST7000 small TETRA radio combines a compact and elegant form, simple user interface and clear audio to exceed these needs. Integrated Bluetooth® 4.1 wireless technology, a reversible USB-C connector for charging and a 3.5mm audio connector help make the ST7000 a flexible, modern communications tool that allows users to focus on what matters most – the customer or situation and not the device.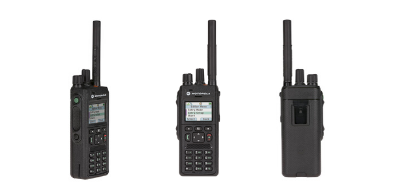 MTP3000 Series
TETRA Portable Radios
Both the MTP3500 and MTP3550 are fully featured radios for public safety and mission critical users, with a man down sensor, vibrate alert and End-to-End Encryption (E2EE). And for those requiring a feature rich radio they both have secure Bluetooth™ and Global Navigation Satellite System (GNSS) capability, including GPS and BeiDou or Glonass. They also have IP65, IP66 and IP67 for dust and water ingress protection, wideband support for 350-470 MHz and 800 MHz, as well as a RFID hardware option.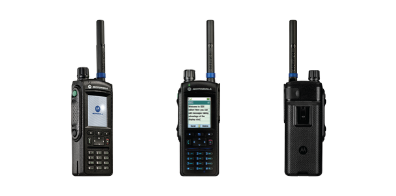 MTP6550 
TETRA Portable Two-way Radio
Overcoming today's challenges while preparing for tomorrow's is no easy task. Especially when it comes to public safety. The MTP6650 TETRA portable radio is designed to help you do both. With its enhanced coverage, built-in Bluetooth® 4.1 wireless technology, Wi-Fi readiness, expanded location services and full car kit support, the MTP6650 TETRA portable two-way radio will support your team now and well into the future.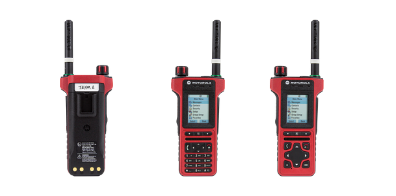 MTP8000EX Series
TETRA ATEX Portable Radios
Meeting the latest V6 ATEX and IECEx standard, this next generation of TETRA radios represents a significant step forward in mission critical communications designed for end-users who work in areas with potentially explosive gases or chemical vapours, flammable liquids or combustible dust. The MTP8000Ex Series TETRA ATEX radios deliver powerful audio, enhanced coverage, extended battery life, greater ruggedness, advanced ergonomics and increased usability, so personnel working in the most extreme environments have the ability to work safer, work smarter and work anywhere.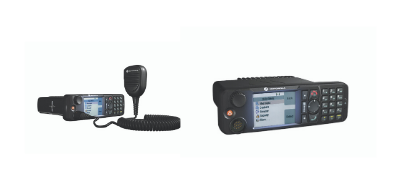 MTM5400 
TETRA Mobile Radios
The TEDS Ready MTM5400 TETRA DMO Gateway/Repeater mobile radio provides extended coverage, exceptional audio performance and advanced data connectivity to address current and future critical communication needs of professional users. Combining best-in-class receiver sensitivity with a 10W transmit power capability, the MTM5400 delivers industry leading operational range. With its flexible implementation options and advanced voice and data capabilities, the versatile MTM5400 supports a wide range of applications, including fixed control room, vehicle, motorcycle and custom installations.