HSCS in ISNR at ADNEC Abu Dhabi from October 10-12, 2022.
September 2020
Hader Security and Communications Systems will be exhibiting during ISNR 2022 Exhibition event in Abu Dhabi, at ADNEC.
Join us to see the latest technologies relied upon by the National Security, Cyber Security, Policing & Law Enforcement and Critical Infrastructure Protection!
Deep-dive into challenges and explore best practices to avert the ever-growing threats National Government Securities are facing.
تحت رعاية صاحب السمو الشيخ سيف بن زايد بن سلطان آل نهيان، نائب رئيس مجلس الوزراء ووزير الداخلية وعضو بالمجلس الأعلى للأمن الوطني, تتشرف "شركة حاضر" لأنظمة الأمن والاتصالات" بدعوتكم لزيارة جناحها في مركز أبوظبي الوطني للمعارض. كن جزءاً من مجتمع الأمن الوطني الإماراتي سريع التطور واستكشف أحدث المنتجات المبتكرة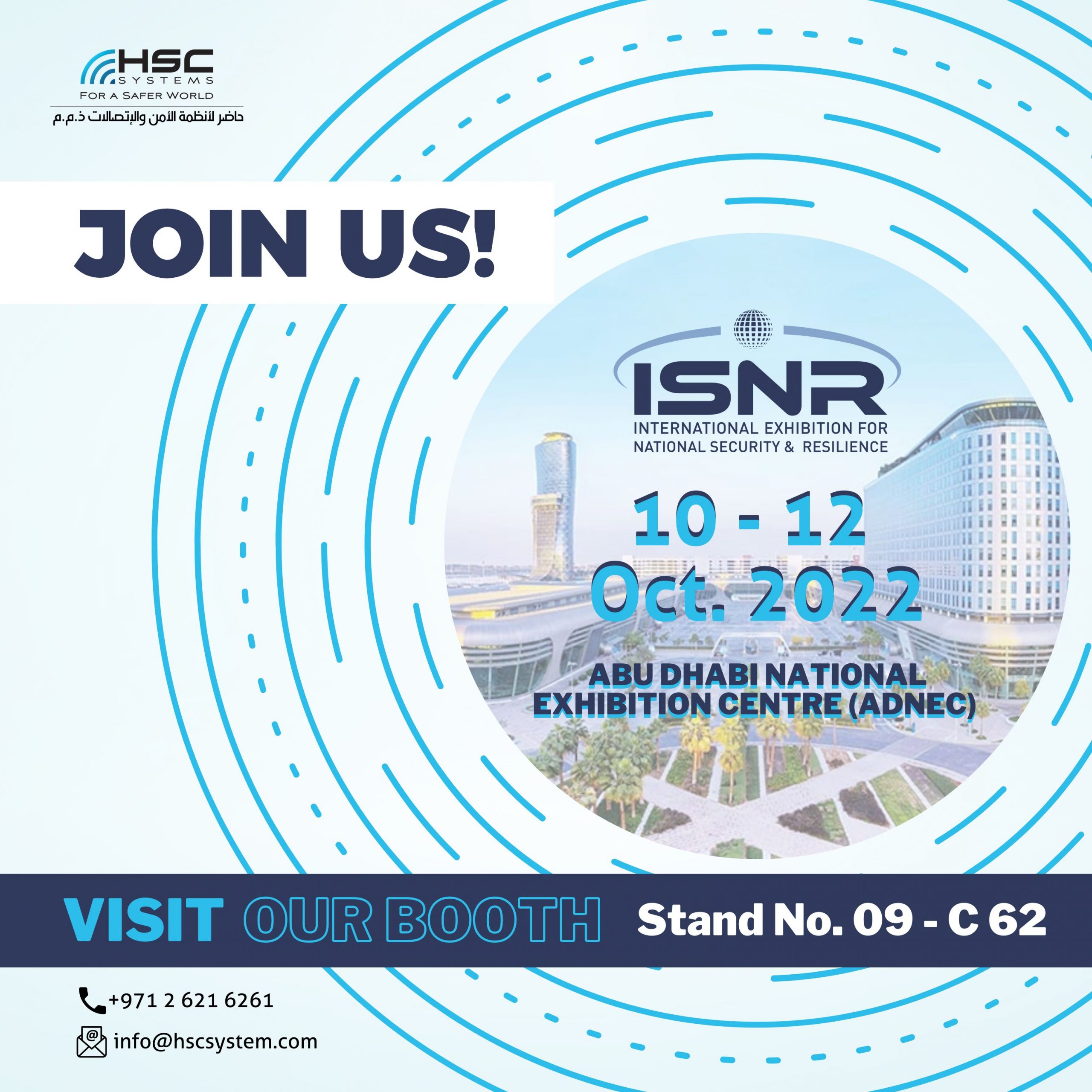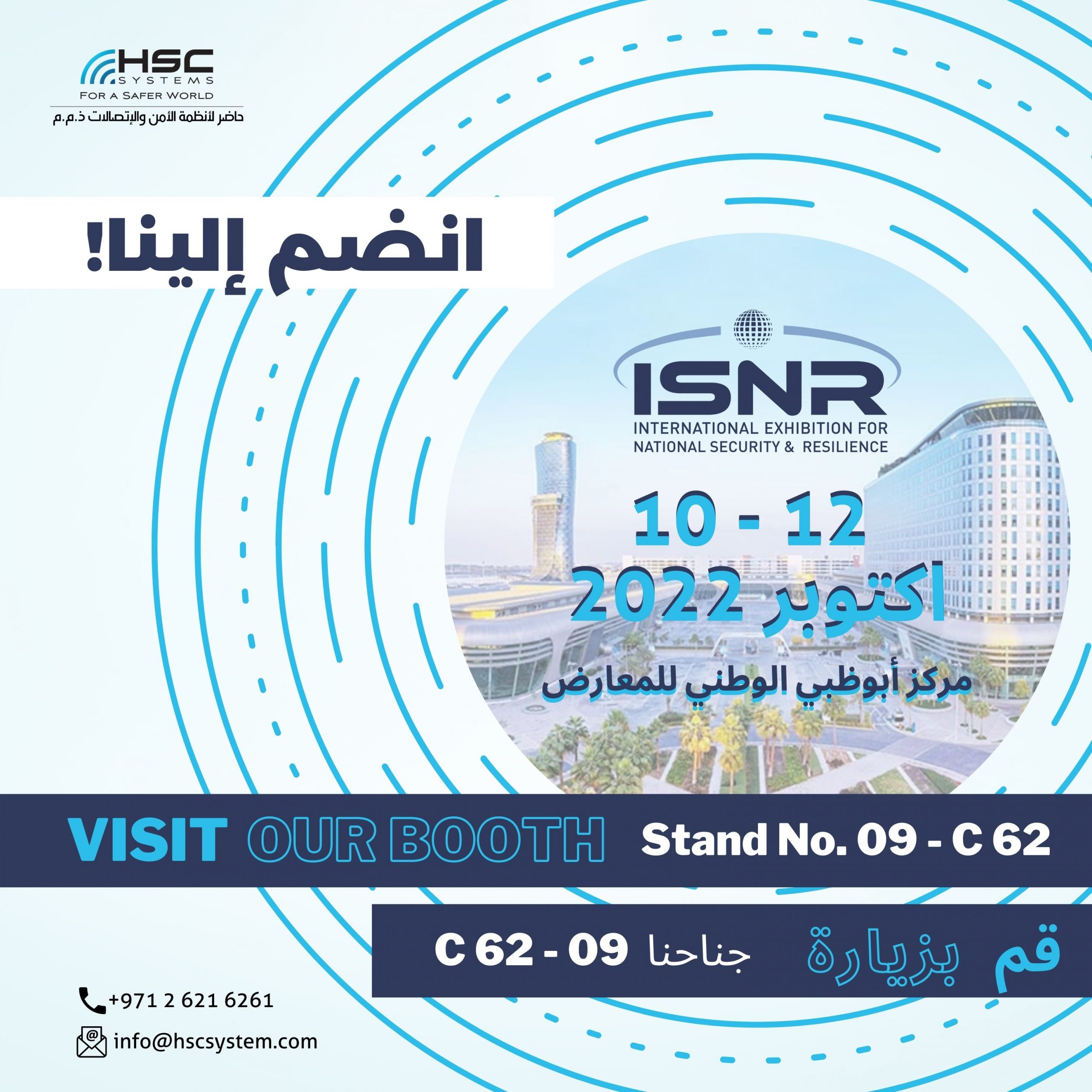 Critical Communications and Artificial Intelligence Roadshow for Safer Cities
March, 2020
Officials from the Abu Dhabi Police, ADNOC, The United Arab Emirates Armed Forces, Ministry of Presidential Affairs (MOPA), Telecommunications Regulatory Authority and Executives ADNOC attended the exclusive event at the Emirates Palace on February 19th, 2020. The conference aimed at broadening the discussion about the important role AI in building safe cities through Motorola Solutions' portfolio and their latest critical communications innovations.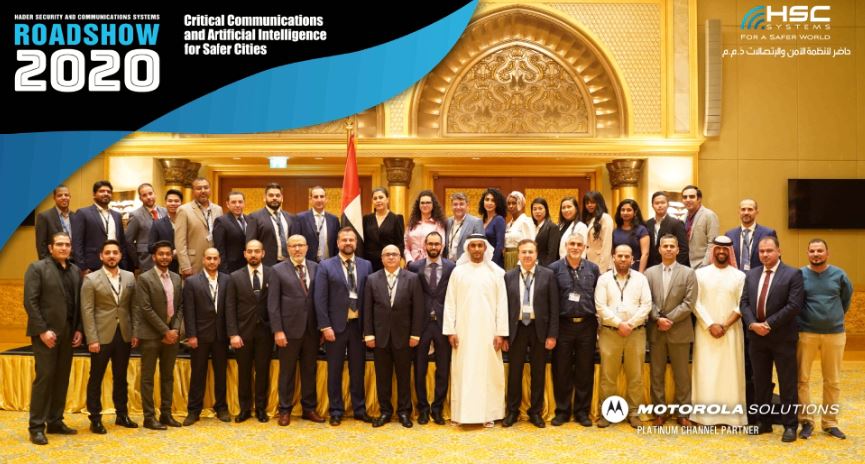 Subscribe For the Latest news & Updates