Phonak with Roger Covert Systems: Intelligent hearing protection for noisy environments
In the world of security professionals, effective and discreet communication is of utmost importance.
That's where Phonak's Roger Covert Systems come into play.
Designed specifically to meet the unique communication needs of security professionals, Roger Covert Systems offer reliable, secure, and crystal-clear communication solutions.
In this blog post, we will explore the features and benefits of Phonak's Roger Covert Systems, and understand why they are considered the best in the industry.
Understanding Phonak
To begin, Phonak, a leading name in the industry, has been revolutionizing the way we communicate and hear the world around us.
With a deep understanding of the challenges faced by security professionals, Phonak has developed state-of-the-art communication solutions to address their specific needs.
Their expertise in audiology and cutting-edge technology makes them a trusted provider of communication devices worldwide.
Exploring Roger Covert Systems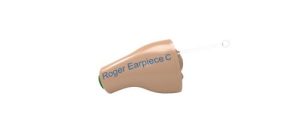 Roger Earpiece C:
The first one is the Roger Earpiece C is a discreet communication device that ensures clear and covert audio transmission.
Designed to fit snugly in the ear canal, it allows security professionals to receive instructions and relay information without drawing attention.
It's comfortable and virtually invisible design makes it an excellent choice for undercover operations.
Roger Covert C:
The Roger Covert C system is a wireless communication solution that offers secure and reliable audio transmission.
Consisting of a wireless earpiece and a microphone, this system enables seamless communication between security professionals.
It can be easily concealed under clothing, ensuring discreet communication while maintaining reliable performance.
Roger Covert Dual C Separable:
The Roger Covert Dual C Separable system combines the benefits of both the earpiece and the microphone in a single device.
It offers the flexibility of wearing the earpiece and microphone separately or combining them for convenient communication.
This separable design provides security professionals with versatility and ease of use in various operational scenarios.
The Mini-microphone MM11 is a compact and discreet device that enhances communication in challenging environments.
It features advanced noise reduction technology, allowing security professionals to clearly hear and transmit messages even in noisy surroundings.
Its small size and versatile mounting options make it a valuable asset in the field.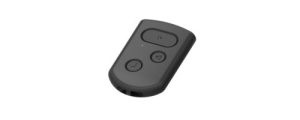 Roger Remote C / Dual C:
The Roger Remote C and Dual C systems provide security professionals with hands-free communication options.
With the remote control functionality, users can discreetly manage their communication devices, ensuring smooth and uninterrupted operations.
These systems offer flexibility and convenience, allowing users to focus on the task at hand.
The Roger CarKit C is a specialized communication system designed for use in vehicles.
It ensures reliable and secure communication between security professionals within the confines of a vehicle, even in noisy environments.
With its easy installation and seamless integration with other Roger Covert Systems, it enhances communication capabilities while on the move.
Conclusion
Phonak's Roger Covert Systems are the go-to choice for security professionals seeking reliable and discreet communication solutions.
With a range of devices tailored to different operational needs, Phonak has set the industry standard for secure and clear communication in the field.
Whether it's the Roger Earpiece C, Covert C, Covert Dual C Separable, Mini-microphone MM11, Remote C / Dual C, or CarKit C, Phonak's Roger Covert Systems provide security professionals with the tools they need to carry out their tasks effectively and with confidence.
Investing in Phonak's Roger Covert Systems ensures that security professionals have the best and most reliable communication devices.
What's more? Contact us at +971 2 621 6261 or connect with us at LinkedIn and our website, www.hscsystem.com so you can stay on the loop.