Intelligent hearing protection for noisy environments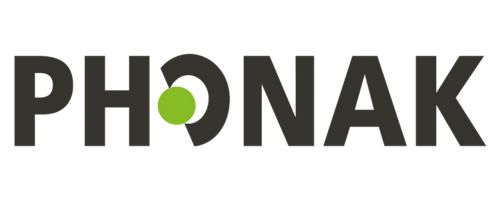 Phonak Communications, the world leader in audio transmission systems, is proud to announce the launch of Roger Covert – a revolutionary new system for security professionals. For the first time, Roger Covert allows loop-free operation during surveillance operations, allowing operatives significantly more flexibility. And advanced microphone technologies mean operatives' transmissions can be heard even in noisy situations, or while whispering. With its ergonomically designed, nearly invisible earpiece with 12-hour battery life, and a range of configuration options, Roger Covert gives security professionals a highly adaptable system to
enhance their monitoring capabilities.
Roger Covert utilizes Phonak's revolutionary Roger technology, combined with 128-bit AES encryption, to deliver a system which offers interference-free, interception-proof audio transmission with the highest intelligibility, for the use of surveillance professionals
Covert missions redefined
As a security expert, you know the importance of clear communications for a successful mission. Phonak is pleased to introduce you to the new Roger Covert, its unparalleled wireless communication system for mobile physical surveillance. The Roger Covert system has been specifically designed for applications where you need the highest levels of accuracy and discreetness. Register or sign in to learn more about how Roger Covert can help you operate at the highest level.
Roger™ Covert 2.0 is 100% digital and has been specifically designed for the highest level of intelligibility and discretion in the most challenging environments.
Only Roger™ Covert 2.0 enables crystal-clear digital communication to reduce the risk of mission failure.
The Roger Earpiece C is a masterpiece of miniaturized technology. It offers best-in-class secure audio reception on 2.4 GHz with AES-128 encryption. Discreetness and a comfortable fit within the ear canal are guaranteed, thanks to its ergonomic design. It can recognize both personal and car networks as selected via the Roger Remote C, and has 12 hours of autonomous operation.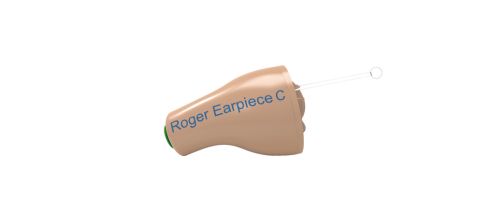 The Roger Covert C is the central unit of the Roger Covert system. Its miniaturized components create a discreet, reliable and easy-to-use device that offers hight-quality transmission for over 15 hours of autononous operations. It features a Bluetooth interface and connects wirelessly to the Roger Earpiece C, Roger Remote C and the operative's communications device. A micro-USB socket enables charging and a headphone connection (listening only).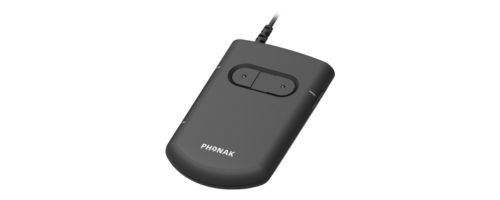 Roger™ Covert Dual C separable
The Roger Covert Dual C separable offers the same features as the Roger Covert C with the addition of a wired radio lead, allowing both a radio and a Bluetooth enabled GSM handset or any other Bluetooth source to be connected.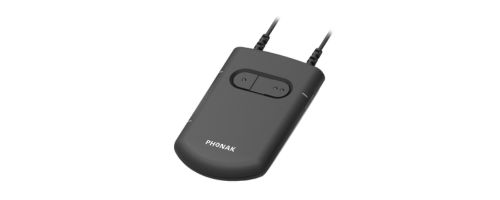 The MM11 microphone, hard wired to the Roger Covert C and Roger Covert Dual C units, offers world-beating performance in a discreet housing. This neutral-looking lapel microphone uses beam-forming and noise cancelling technology to deliver excellent voice pick-up, even in noisy conditions. Using Phonak's Digital Sound Processing it delivers perfect speech intelligibility, even when the operative is whispering.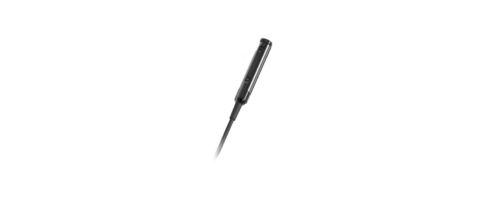 Roger Remote C offers discreet, neutral, push-to-talk (PTT) functionality using touch technology that avoids unwanted triggering. Besides PTT functionality, the operative can mute and adjust the volume of the Roger Earpiece C, accept, end and reject telephone phone calls, send covert 'beep' signals to the network, and switch between personal and car systems. The Roger Remote Dual C version also allows temporary switching between radio and GSM channels.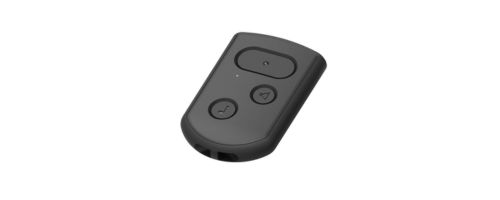 The Roger CarKit C is an easy-to-fit emitter that sends an encrypted audio signal from the vehicle's radio installation directly to the Roger Earpiece C.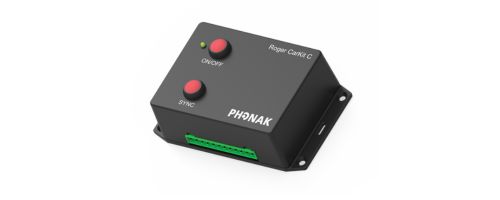 Ease of use
Roger Covert C has been designed to be as simple to use as possible. Setup takes moments, and requires no technical knowledge. 
Reliability
Roger Covert C is completely immune to electromagnetic interference, and won't interfere with any other systems operating.
Discreetness
Roger Earpiece C is almost invisible in the ear canal. The main Roger Covert C unit & remote control are small enough to disappear under clothes/pocket. 
Performance
We designed Roger Covert C to capture speech for max intelligibility even in the noisiest environments such as sporting events or railway stations. 
Communication and hearing-protection systems
Discover Phonak Communications range of miniaturized, wireless communication systems and intelligent hearing-protection solutions.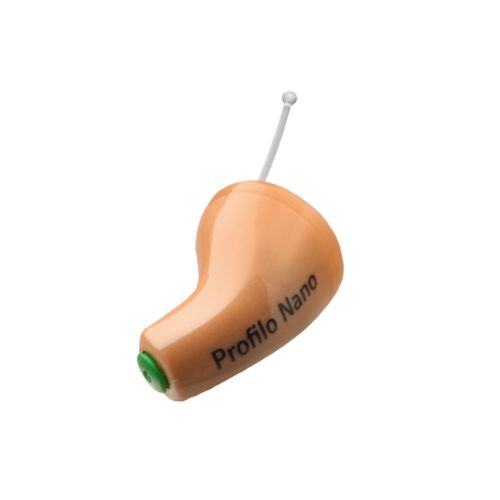 Profilo Nano
Profilo Nano by Phonak is our smallest in-ear receiver for covert communication. Thanks to its transductive loop technology, it's completely immune to electromagnetic interference, ensuring you won't be noticed or miss any transmissions.
Smallest in-ear receiver

Absolutely immune to electromagnetic interference

Crystal-clear sound

Selection of PTTs and induction loops
Profilo Nano headsets are compatible with a wide range of professional radios (including the latest TETRA models from Motorola, Sepura and Hytera). Phonak's in-ear receivers are the result of decades of hearing research and experience.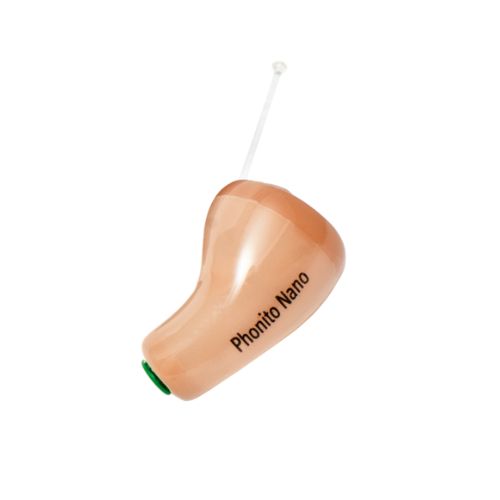 Phonito Nano
Phonito Nano is available in beige or dark brown. The invisible, inductive mini-receiver is equipped with our hybrid audio chip. This means the user benefits from unrivaled sound quality and can use the nano-earpiece with all commercially-available induction loops.
Enhanced wearing comfort

Crystal-clear sound

Selection of PTTs and induction loops

The new-generation hybrid chip built into the Phonito Nano ensures pure sound and increases speech intelligibility. Its performance surpasses that of all other inductive earpieces. Phonito Nano headsets are compatible with a wide range of professional radios (including the latest TETRA models from Motorola, Sepura and Hytera).
Brochures
Here you can find general information about the Phonak Roger Covert System.
Subscribe For the Latest news & Updates