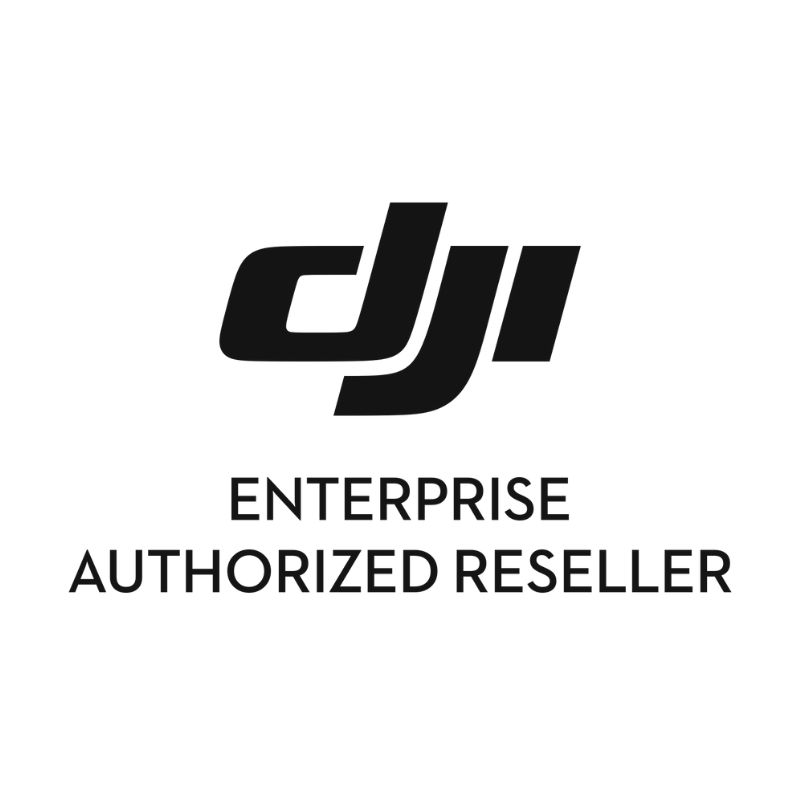 Welcome to Hader Security and Communications Systems, your premier source for cutting-edge technology solutions in the field of security and communications. As an esteemed DJI enterprise reseller, we are proud to offer you the latest advancements in unmanned aerial systems (UAS) and aerial imaging technology.
With our partnership with DJI, a global leader in drone technology, we bring you a diverse range of innovative products tailored to meet the unique needs of enterprise clients. From robust industrial drones to high-quality cameras and intelligent software, our offerings are designed to elevate your operations to new heights.
At Hader Security and Communications Systems, we understand the significance of secure and reliable systems in today's fast-paced world. Our team of experts is dedicated to providing comprehensive solutions that empower organizations across various industries, including public safety, infrastructure inspection, agriculture, and more. We strive to equip you with the tools you need to enhance efficiency, streamline workflows, and make informed decisions.
With our deep knowledge and expertise in both security and communications, we go beyond just selling products. We are committed to delivering exceptional customer service, offering technical support, training, and customized solutions that align with your specific requirements. Your success is our priority, and we are here to guide you every step of the way.
Whether you are a small business or a large enterprise, Hader Security and Communications Systems is your trusted partner for all your DJI enterprise needs. Join us in embracing the future of aerial technology and unlock endless possibilities for your organization.
Matrice 350 RTK Series
An upgraded flagship drone platform, the Matrice 350 RTK sets a new benchmark for the industry. This next-generation drone platform features an all-new video transmission system and control experience, a more efficient battery system, and more comprehensive safety features, as well as robust payload and expansion capabilities. It is fully powered to inject innovative strength into any aerial operation.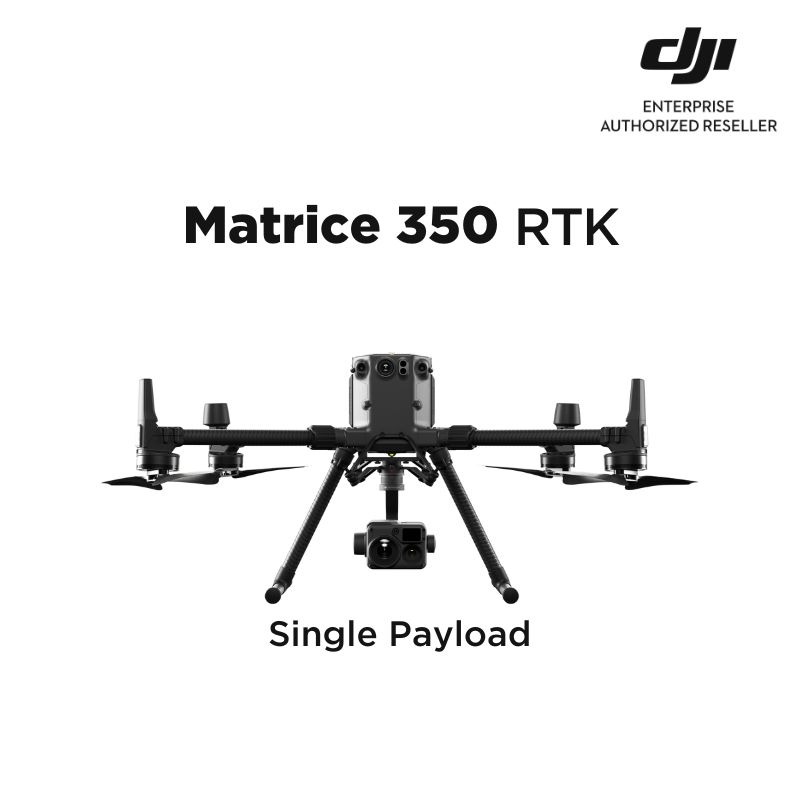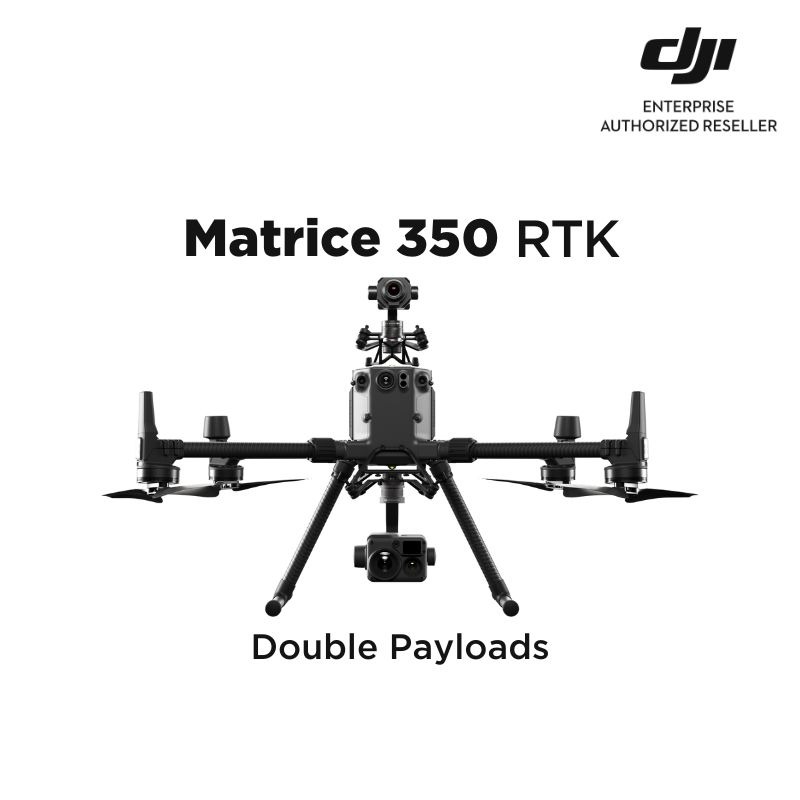 Built tough, the Matrice 350 RTK features powerful propulsion, enhanced protection rating, and excellent flight performance, allowing it to effortlessly tackle a wide variety of challenges.
O3 Enterprise Transmission
Matrice 350 RTK adopts DJI O3 Enterprise Transmission, which supports triple-channel 1080p HD live feeds, and a max transmission distance of 20 km. Both the aircraft and the remote controller have a four-antenna transceiver system, which can intelligently select the two optimal antennas to transmit signals, while the four antennas receive signals simultaneously. In this way, anti-interference capabilities are significantly improved, and transmission stability is optimized.
Air-to-Ground Coordination
With functions like the high-precision PinPoint and cloud-based real-time mapping, the Matrice 350 RTK can link the air, ground, and cloud together. After the aircraft completes image collection, DJI FlightHub 2 can quickly model the operation site and transmit command information to the aircraft and ground operators. Both the remote controller and FlightHub 2 support point, line, surface drawing, and real-time uploading, and can cooperate with the aircraft to livestream the real-time operation view, breaking through communication barriers for air-to-ground collaborative operation.
High-Precision Mapping
Matrice 350 RTK supports Waypoint, Mapping, Oblique, and Linear Flight missions. You can use Terrain Follow or Smart Oblique for efficient data collection. Together with DJI Terra, you can quickly obtain HD 2D and 3D digital results, enabling high-precision and high-efficiency mapping operation.
Automated Precision Inpection
Through Live Mission Recording, the Matrice 350 RTK can generate and store flight route files that can be used at any time to realize automated operation and make repetitive inspection no longer time-consuming or effort-consuming. When using AI Spot-Check, the Matrice 350 RTK supports automatic framing and manual adjustment of subjects to improve the accuracy of repeated shooting and the quality of inspection operation.
Mavic 3 Enterprise Series
The Mavic 3 Enterprise Series redefines industry standards for small commercial drones. With a mechanical shutter, a 56× zoom camera, and an RTK module for centimeter-level precision, the Mavic 3E brings mapping and mission efficiency to new heights. A thermal version is available for firefighting, search and rescue, inspection, and night operations.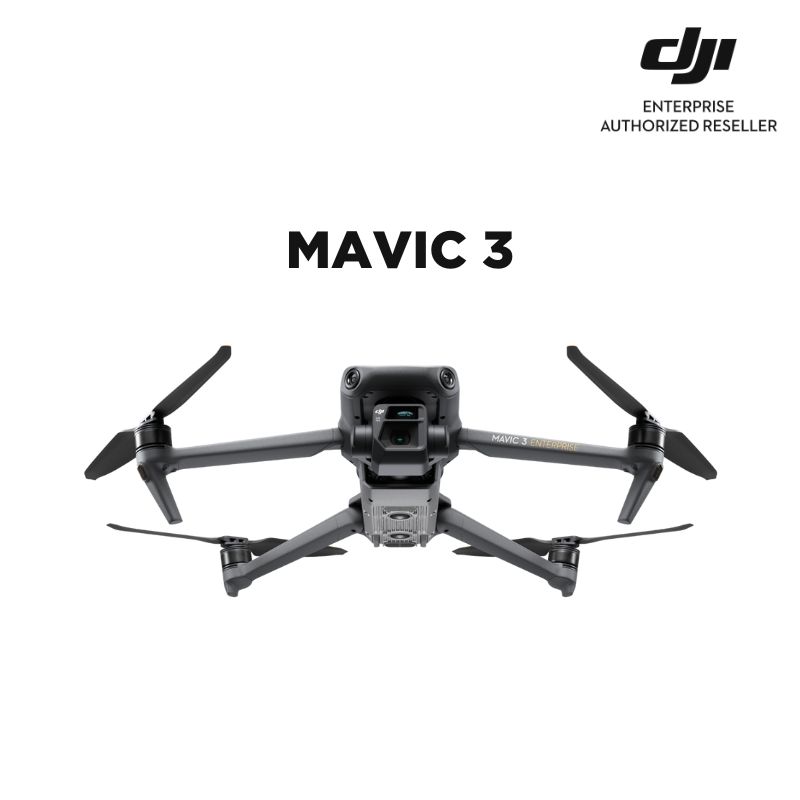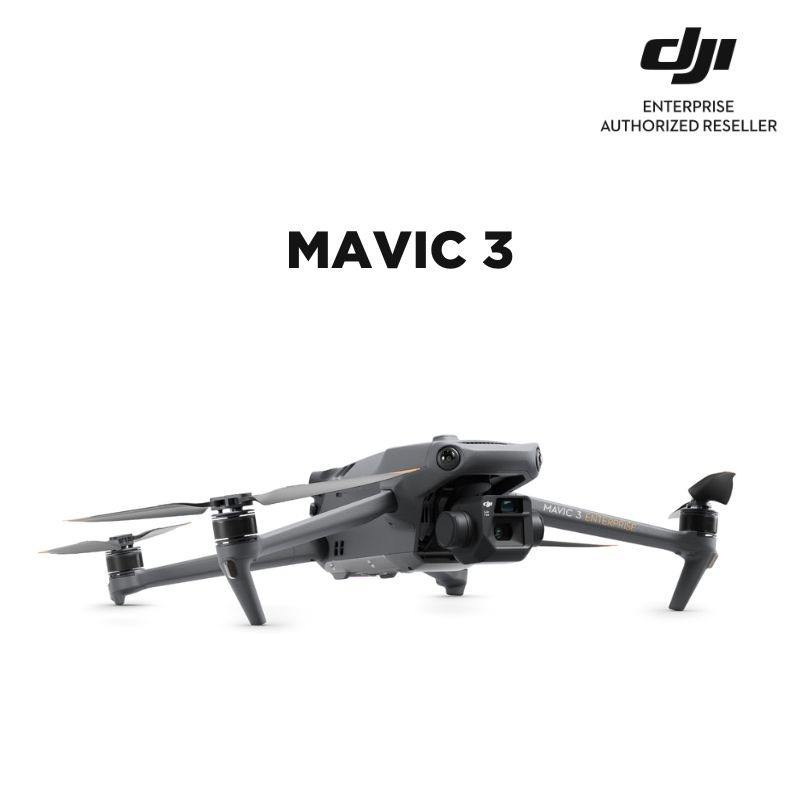 Streamlined and compact, Mavic 3 Enterprise Series can be carried in one hand and deployed at a moment's notice. Perfect for beginner and veteran pilots alike, it's built to perform on lengthy missions.
Survey with Speed
Mavic 3E's wide-angle 4/3 CMOS, 20MP sensor has a mechanical shutter to prevent motion blur and supports rapid 0.7-second interval shooting. Complete mapping missions with extraordinary efficiency without the need for Ground Control Points.
See the Unseen
Mavic 3T's thermal camera has 640 × 512 resolution and supports point and area temperature measurement, high temperature alerts, color palettes, and isotherms to help you find your targets and make quick decisions. 
Focus and Find
Both Mavic 3E and Mavic 3T are equipped with a 12MP Zoom Camera, supporting up to 56× Max Hybrid Zoom to see essential details from afar.
Simultaneous Split-Screen Zoom
Mavic 3T's thermal and zoom cameras support 28× continuous side-by-side zoom for easy comparisons.
Matrice 30 Series
Introducing the DJI Matrice 30 Series: Unleash the Power of Professional Aerial Solutions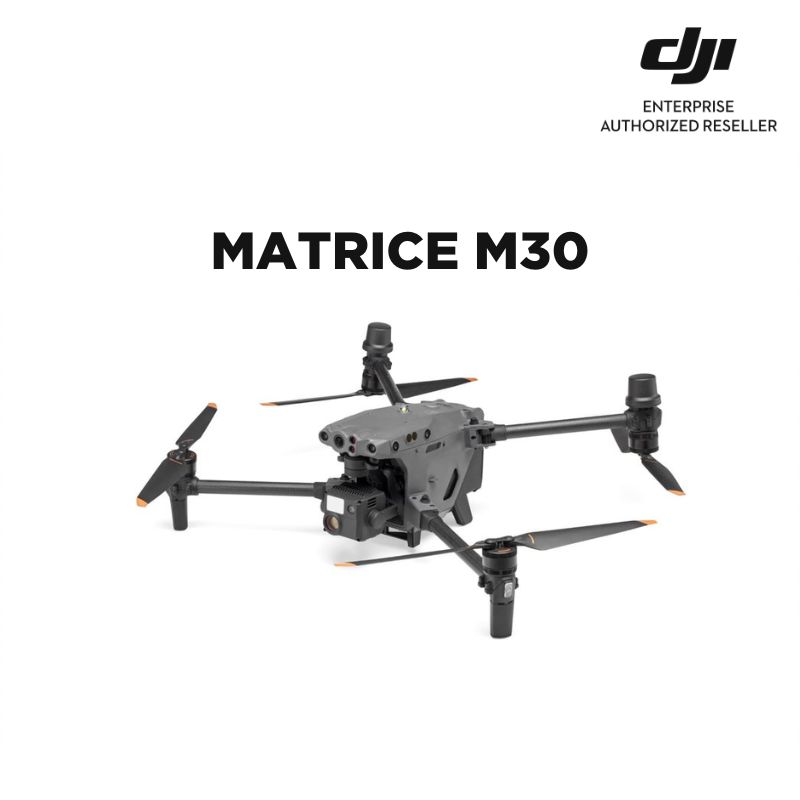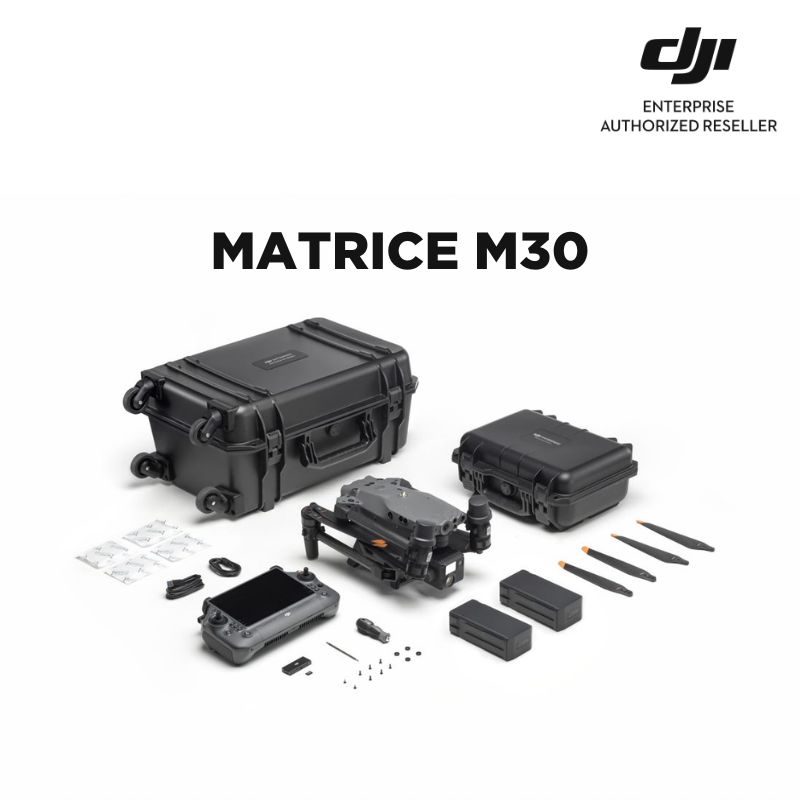 Master Your Mission Environment
FlightHub 2 offers a 2.5D Base Map for quick terrain awareness, One-Tap Panorama Sync for rapid site overviews, and Cloud Mapping for fast mapping in RGB or infrared.
Mission Live Streaming
Connect multiple users to one or many drone operations simultaneously, and keep teams updated with the latest developments thanks to low latency, high-resolution livestreaming.
Streamlines Team Communication
Synchronize valuable information such as teams position, drone status, mission details and more, in real time and across multiple device types, making team collaboration easier than ever.
Live Annotations
Highlight objects or areas of interest for efficient mission management and resource distribution. Annotations are visible to ground teams, pilots, or any team member for timely project alignment and task distribution.
Route Planning Smart Inspection
An upgrade to Live Mission Recording brings an optimized user interface, convenient task recording, and target point marking, saving 90% of operation steps. Gimbal angle and photo settings can be adjusted between Waypoints, improving flight and mission efficiency.
Subscribe For the Latest news & Updates