Third generation of small tactical radios. The core of the system consists in the handheld multiband radio for 30 MHz to 512 MHz band – power output up to 10 W, supports frequency and amplitude modulation, several waveforms.
The third and most recent comprehensive tactical communication system adds MANET broadband networks for VHF and UHF bandwidth, wide frequency range, satellite navigation using three GNSS systems (GPS, GALILEO, GLONASS), multichannel operation and the concept of Mission Modules to the proven qualities of its predecessors. The core of the system consists in the "RF40 Thoroughbred" handheld multiband transceiver, which can be supplemented with the VA40 compact amplifier and thus form a vehicular set.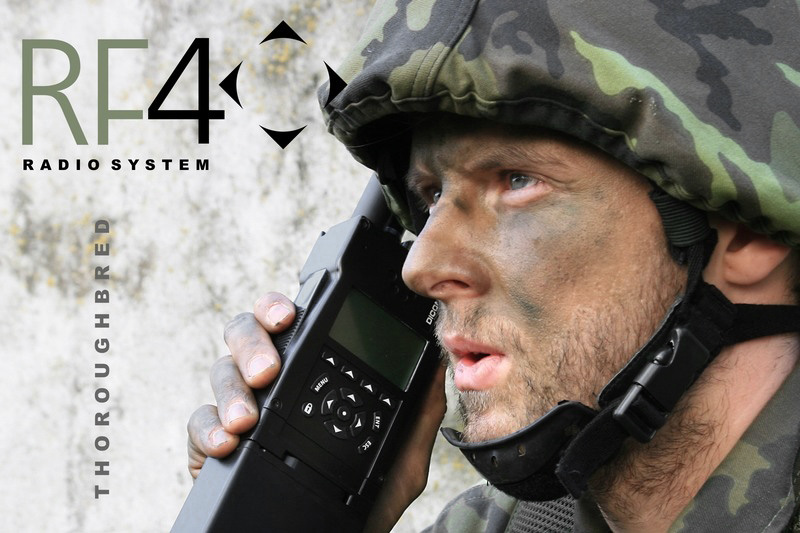 Secure and reliable communication
MANET – network for data and voice communication, AES-256. Frequency hopping networks – TRANSEC/COMSEC.
Variety of waveforms
FM/AM (STANAG 4204/4205), WF40 (V/UHF MANET WF, IP data), HW20 voice and data backward compatibility.
Data transfers
MANET high-speed data transfer network, by default in 250 kHz channel width and a maximum speed of up to 270 kbit/s, with optional channel width up to 40 MHz and capacity in dozens of megabits (Mission Module). Data Transfer in HW20 mode according to MIL-STD-188-220 with rebroadcasting option.
GNSS
Built-in GNSS receiver for GPS, Glonass and Galileo systems with automatic despatch of positional reports (PLI) on the background of voice or data communication – G-Track system.
Mission Module
Expands the radio features according to actual mission needs. Open platform for installation of custom specific devices of different types.
Rebroadcasting
Fully fledged MANET network capable of automatic multiple rebroadcasting of voice and data.
A comprehensive system of functionally interrelated handheld, manpack and mobile transceivers securing encrypted and reliable communication (TRANSEC + COMSEC) in extremely difficult conditions.

The transceivers allow operation in multiple frequency bands (multiband), with multi-purpose use of available modes of operation (multirole + multimode). Functional compatibility with RF13 and RF40 radio systems is guaranteed.
EPM handheld and manpack transceivers are designed for communication at the tactical level in all military branches. They are used in particular where high quality communication with lightweight equipment is demanded.
Mobile EPM transceivers are designed to be built into all tracked and wheeled vehicles.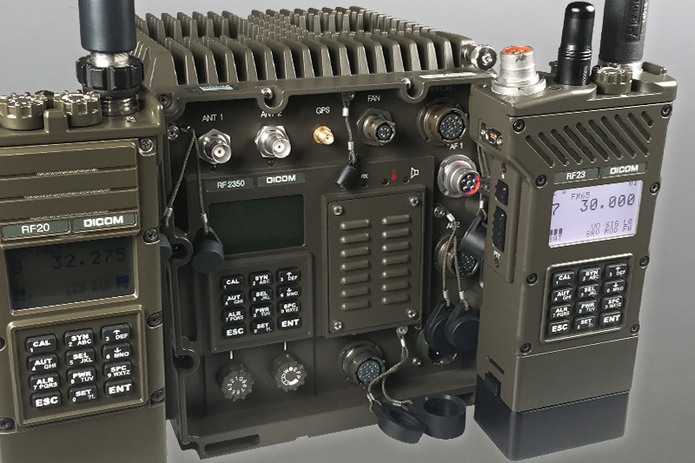 Secure and reliable communication
TRANSEC – frequency hopping technology. COMSEC – communications secured using AES cipher.
Variable operating modes
Operation at a fixed frequency in 25 MHz to 145 MHz band according to STANAG 4204. Special frequency hopping operating modes – HW20 waveform.
Data transmissions
Data transmissions over MANET networks according to MIL-STD-188-220 or Broadcast.
Using GPS
Reception of GPS signal with automatic sending of positional reports on the background of normal voice or data session – G-track system – Blue Force Tracking (BFT).
Rebroadcasting
Optional automatic relaying radio communication at fixed frequencies and with frequency hopping.
Components of the DICOM®RF20 system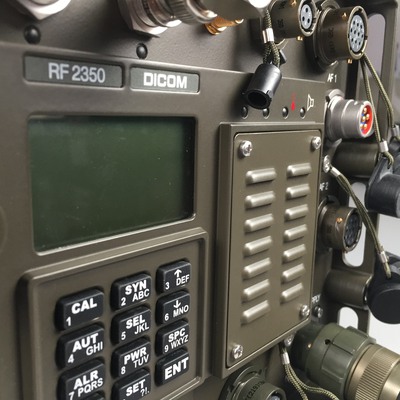 Mobile transceivers (RF2350, RF2050, RF23M, ...)
Compact, durable vehicle transceivers operating in HF and VHF bands with power up to 50 W. They are designed for use in wheeled and tracked vehicles with 12 V or 24 V power supply.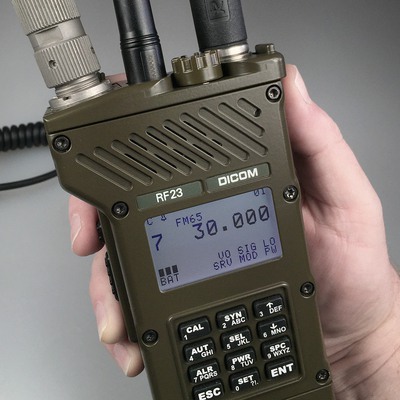 Handheld (RF23, RF20) and manpack (RF2305) transceivers
Handheld and manpack transceivers operating in the HF and VHF bands are designed for tactical level of command in all military branches. They excel due to their lightweight, rugged design, ease of use and exceptional specifications.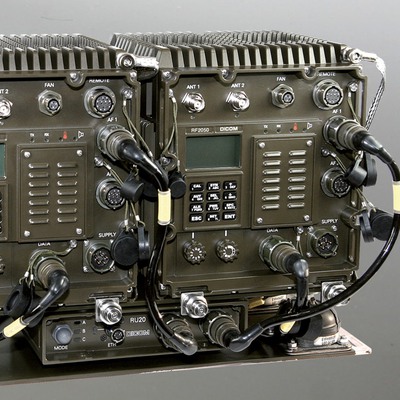 Rebroadcast station (AR20)
This station consists of RF20 transceivers and a rebroadcast unit to increase the range of VHF communication or ensure communication in very rugged terrain. 
VICM 200 COMBAT Intercom System
Software defined intercom system for clear communication in environments with high levels of noise.
Outstanding reliability, easy use, possibility of software change of parameters, allowing easy integration with radios and headsets.
It is designed for installation in tracked as well as wheeled military and police vehicles. The intercom system consists of units allowing the connection of vehicle radios of various types and from various manufacturers as well as other system units, headsets, loudspeakers, PA systems, field telephone, etc. 
Basic parameters:
Up to 26 crew members

Up to 6 vehicle radios

Easy installation and use

Supports ANR headsets

Digital speech processing 

Highly intelligible communication in noisy environments 

Wireless communication with ground troops

Automatic retransmission between radios

Processing of signals from battle management systems (BMS)

Built-In-Test 

Software defined parameters and configurations 

Expansion potential
The system is fully programmable via a configuration application.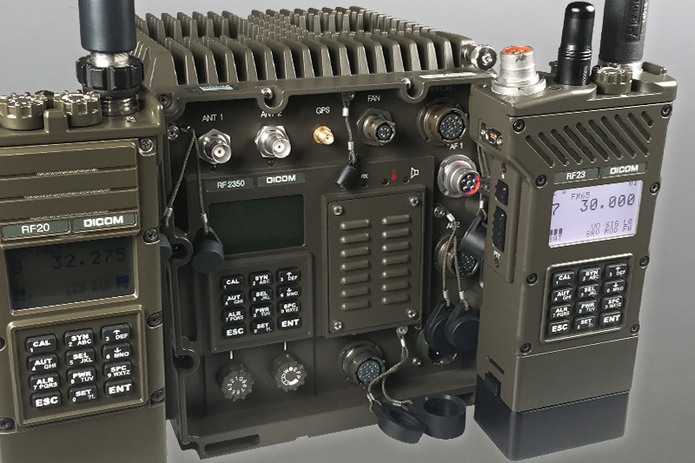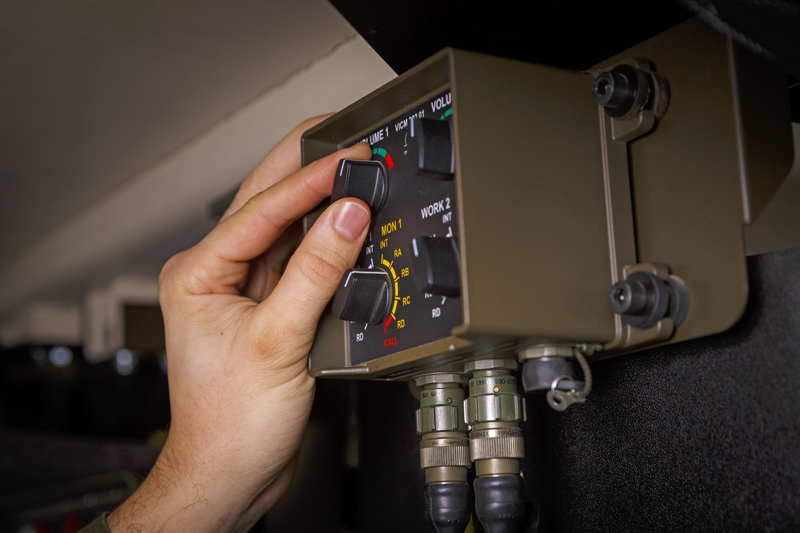 Outstanding reliability, easy use, possibility of parameter change through a configuration application, allowing easy integration with radios and headsets.
Subscribe For the Latest news & Updates