APX P25 MOBILE RADIO PORTFOLIO
Keep your personnel and the community safer than ever before with P25 radio solutions. Digital portable radios save lives by saving time.
Motorola APX mobile radios set the standard for advanced technology and real-world reliability, enabling personnel to communicate in any environment. Select from easy-to-use and reliable solutions that put control and confidence in the hands of users.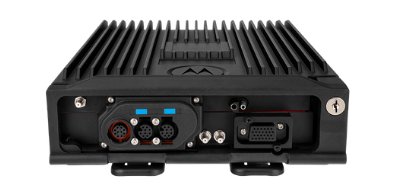 APX™ 8500 All-band P25 Mobile Radio
Achieve unlimited interoperability, secure WiFi connectivity and purpose-built design to enable ease of installation and removal with the APX 8500. It can easily connect to the VML750 LTE vehicle modem via the micro USB interface and utilize a broadband network to create an in-vehicle ecosystem for offloading data applications in the field, increasing the safety and efficiency of public safety users in and around the vehicle.
Datasheet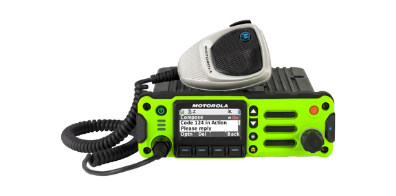 APX™ 6500 P25 MOBILE RADIO
Exceptional flexibility into an advanced mission critical mobile radio that's easy to operate and intuitive to use. The APX 6500 P25 mobile allows users to choose from 4 control heads; mid- and high-power models and multiple installation configurations in an easy-to-install design. Innovative safety features such as GPS location tracking, intelligent lighting and one-touch controls help keep first responders safer than ever before.
Datasheet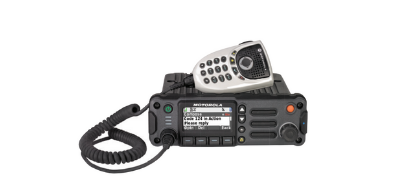 APX™ 2500 P25 Mobile Radio
Compact, easy-to-install dash mount design with basic features. Ideal for agencies requiring a budget-friendly P25 mobile solution. The APX 2500 brings together powerful technology in a compact, rugged, mobile radio that's easy on your budget. It seamlessly unifies public works, utility, rural public safety and transportation users to first responders so they can communicate effectively in the moments that matter. A simplified dash mount design makes installation quick and easy. Its IP56 durability rating meets the highest level of certification for uncompromising performance in wet, dusty, and hazardous conditions. Equipped with safety features such as integrated GPS, intelligent lighting, voice announcement and AES encryption, your teams can safely and effectively complete the mission at hand.
Datasheet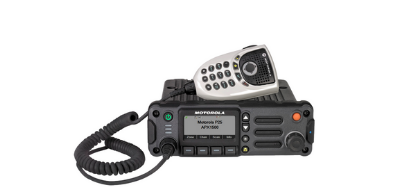 APX™ 1500 P25 Mobile Radio
Durable and compact with quality P25 features in an easy to use design, the APX 1500 is ideal for local government and public works users that require a budget friendly P25 Phase 2 solution. The APX 1500 provides a complete and complimentary look and feel to the APX family of P25 TDMA radios. With its seamless interoperability and extended range, the APX 1500 is engineered so that your crews can be connected, wherever the mission takes them. With the compatible APX O2 Control Head and features like intelligent lighting and an enlarged multi-function knob, the APX 1500 is the ideal solution for local government and public works users who require quality P25 functionality in a compact mobile.
Datasheet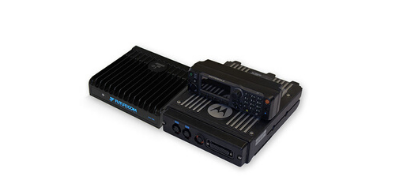 VRX1000 Vehicle Radio Extender
The VRX1000 provides public safety first responders the ability to achieve a wider range of coverage for two-way radio communication in conventional or trunking operations. A small and compact solution that is budget friendly, the VRX1000 provides federal agencies, state patrol and public safety first responders the ability to communicate on their portable radios in a mobile-only coverage area. Equipped with cross-band and in-band performance, and available in 700/800 MHz VHF and UHF frequencies, the VRX 1000 is compatible with P25 APX 7500, APX6500 and APX 4500 mobile radios.
Datasheet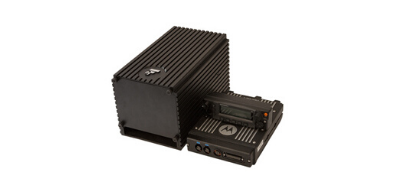 Digital Vehicular Repeater System (DVRS)
This component extends the radio coverage of your network by providing repeater capability between portable users and the base station. The P25 DVRS (Digital Vehicular Repeater System) is a small, rugged, self contained, 10W radio base station integrated with Motorola remote mount APX™ or XTL™ series mobile radios. It improves portable radio coverage for police, fire and other emergency personnel by using the higher power of the mobile radio in the vehicle to extend the range of the portable back to the radio system.
Datasheet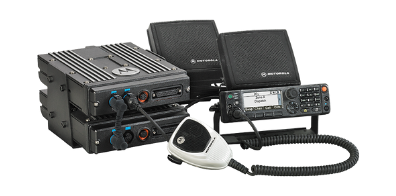 APX™ Dual Radio
Ideal for first responders, the APX Dual Radio enables users to monitor and scan up to four different frequency bands via a single O7 control head. Whether you are responding to a fire call or rushing to a robbery or break in, you need continuous communication and the ability to monitor voice activity at all times. With the APX Dual Radio public safety first responders will be able to achieve complete interoperability all from the ease of a single O7 control head. With the ability to support up to four frequency bands (7/800, VHF, UHR1, and UHFR2), the APX Dual Radio allows users to simultaneously monitor and communicate with other agencies in both conventional and trunking settings.
Datasheet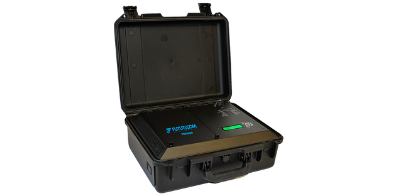 PDR8000 Portable Suitcase Repeater
Rapidly extend Project 25 (P25) radio coverage when and where needed. Special ops, security detail teams, and public safety stewards requiring enhanced Conventional two-way radio network coverage can look to the PDR8000 Portable Digital Repeater as their solution of choice when on the move. Designed with these special teams in mind, the lightweight suitcase is ideal for discreet travel. Set up the PDR8000 suitcase at a special event or incident to swiftly provide local P25, on-scene portable radio coverage. Connect to your Motorola Solutions dispatch console wherever it may be via a V.24 telephone connection.
Datasheet
Subscribe For the Latest news & Updates