MOTOTRBO PORTABLE AND MOBILE RADIOS
BE SAFER, MORE EFFICIENT AND MORE PRODUCTIVE
WITH THE POWERFUL DIGITAL PERFORMANCE AND ADVANCED CAPABILITIES OF MOTOTRBO.
MOTOTRBO PORTABLE RADIOS
MOTOTRBO will transform your workplace with remastered digital technology. Whether you're looking for an incredibly sleek, lightweight digital radio or a scalable portable that puts digital within reach, MOTOTRBO has a device to fit you. MOTOTRBO™ Radios from Motorola Solutions have the most comprehensive portfolio of digital products and the industry's largest collection of data applications.
Motorola Solutions MOTOTRBO™ Radios with Hader Security & Communications Systems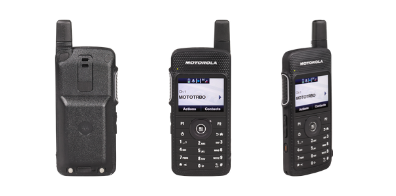 SL4000e SERIES
SLEEK AND SMART FOR THE BUSINESS LEADER WHO NEEDS COMPLETE CONTROL
Stay instantly connected and in control with the incredibly thin, light portable that is the ultimate in discreet communications. Versatile and powerful, the SL4000e Series is packed with features to help you direct operations. From integrated Wi-Fi® and Bluetooth 4.0, to a user interface designed for the latest workforce management applications, the SL4000e Series has everything you need to boost safety and productivity.
Datasheet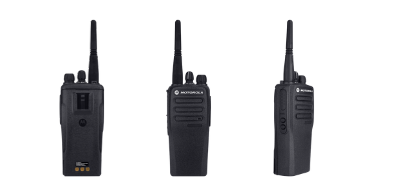 DP3441e
BIG PERFORMANCE FROM A SMALL, RUGGED AND WATERPROOF RADIO
Incredibly compact and exceptionally rugged, the MOTOTRBO DP3441e is the perfect solution for the professional on the move. It fits comfortably in your hand, integrates voice and data seamlessly and is loaded with all the benefits of the latest digital technology – superb audio quality, amazing clarity, outstanding coverage, long-lasting battery life and more: all packaged in a robust and waterproof IP68-rated form factor.
Datasheet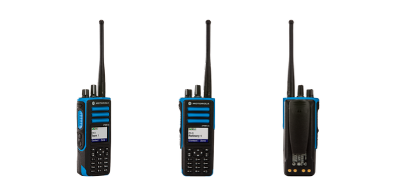 DP4000 Ex SERIES ATEX-CERTIFIED
SPECIALISED PRODUCTS FOR POTENTIALLY EXPLOSIVE AREAS
The DP4401 Ex and DP4801 Ex are ATEX and IEC Ex certified for use in potentially explosive environments. They have a comprehensive feature set, and have blue colouring for easy identification. The radios are available with a dedicated portfolio of ATEX certified accessories.
Datasheet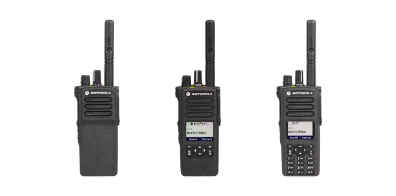 DP4000e SERIES
POWERFUL AND SOPHISTICATED, FOR THE PROFESSIONAL WHO REFUSES TO COMPROMISE
When you need complete connectivity, the DP4000e Series delivers. It offers a full set of features and rich functionality in one powerful device including superb audio quality, long battery life, full colour display, built-in Bluetooth 4.0, integrated Wi-Fi, GPS/GLONASS and text messaging. A TIA4950-certified version is also available for for use in hazardous environments.
Datasheet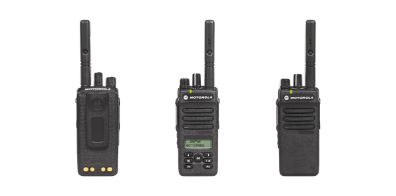 DP2000e SERIES
SCALABLE PORTABLE FOR THE BUSY WORKER WHO NEEDS TO COMMUNICATE EFFICIENTLY
The DP2000e Series offers a feature-set geared to maximum workplace efficiency. Enhanced audio quality, impressive battery life, longer range, Intelligent Audio and voice announcement give easy, effective communication in challenging environments. With analogue and digital capabilities and the ability to expand features with a simple software upgrade, you can transition to digital when you're ready. A TIA4950-certified version is also available for for use in hazardous environments.
Datasheet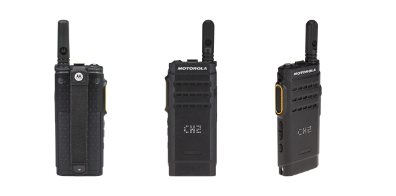 SL1600
ULTRA-PORTABILITY FOR THE USER WHO NEEDS EASY CONNECTIVITY
Discover freedom with this slim, lightweight radio. Advanced technology brings high performance with intuitive operation and the eye-catching Active View display combines ruggedness and simplicity with long battery life. A versatile range of carry options allow you to stay connected and free to focus on the job at hand.
Datasheet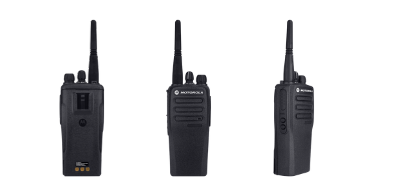 DP1400
SIMPLE VOICE COMMUNICATIONS FOR THE EVERYDAY USER WHO WANTS TO STAY CONNECTED
Connect your workforce efficiently and affordably and make the move to digital as your business grows. The DP1400 two-way analogue/digital radio provides great voice communication now, or buy the analogue-only model to integrate into your existing system and software-upgrade to digital when you're ready. It features superior audio quality, outstanding coverage and long battery life.
Datasheet
MOTOTRBO MOBILE RADIOS
With advanced technology for higher levels of performance and productivity, MOTOTRBO is what you need to keep your people connected, everywhere they go. With double the capacity in digital mode, improved audio clarity, and integrated data applications, MOTOTRBO mobile radios are part of the system revolutionising the way professionals like you communicate.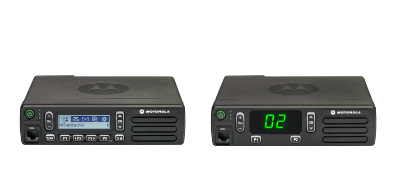 DM4000e SERIES
POWERFUL AND SOPHISTICATED, FOR THE PROFESSIONAL WHO REFUSES TO COMPROMISE
The DM4000e Series offers a full set of features and rich functionality in one powerful device. It delivers excellent range, superb audio quality, optional full colour display, integrated Bluetooth 4.0 and Wi-Fi, GPS/GLONASS, text messaging and expert applications customised to your business.
Datasheet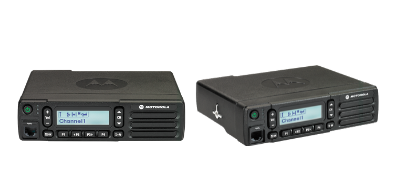 DM2600
AFFORDABLE VOICE COMMUNICATIONS FOR THE
BUSY PROFESSIONAL WHO WANTS BETTER CONNECTIVITY
The power of digital is within reach. The DM2600 mobile features integrated voice systems capability, twice the calling capacity and clearer voice communications. With Intelligent Audio, drivers don't need to adjust radio volume to avoid missing a call: the DM2600 monitors background noise and automatically adjusts itself.
Datasheet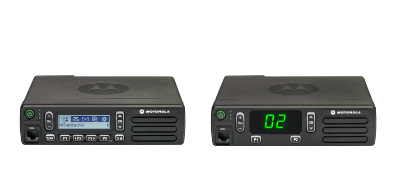 DM1000 SERIES
SIMPLE VOICE COMMUNICATIONS FOR THE
EVERYDAY USER WHO WANTS TO STAY CONNECTED
Make sure drivers communicate without distraction. DM1400 and DM1600 mobile radios are ideal for keeping your people reliably and cost-effectively connected so they can communicate, coordinate and collaborate. They offer all the benefits of digital plus business-critical features, such as Transmit Interrupt (decode only) to prioritize critical communication.
DM1000 Datasheet
Subscribe For the Latest news & Updates